The SEARCH IS OVER!
Lullaby Yoga Teacher Training 200 hour in Phuket, Thailand
September 28th – October 24th, 2015 
About Lullaby Yoga Teacher's Training:
Established in 2009, as one of the most reputable Teacher Training program in Bangkok by Alisa A (500 HR-RYT with Yoga Alliance and also a Registered Teacher with 200HR -YogaWorks, LA), Lullaby Yoga only selects the TOP QUALITY TEACHERS to teach FUN, DYNAMIC and SAFE Environment Class at the Studio. All Lullaby Yoga Teachers are Yoga Alliance Certified and are packed with experiences and passions to teach you to become the Yoga Teacher you always wanted to be! You will learn to be a teacher and also get to deepen your practice during this training!
The 200 Hrs training includes Asana Practices & Techniques, Yoga Sutras & Philosophy, Alignment & Vinyasa, Mantras & Chanting, Hands – on Assists, Ethics & Charity, Anatomy & Physiology, Sanskrit, Mediation Instruction, Sanskit & Strategic Planning in Setting-Up Your Own Yoga Studio/Profile.
Learn not only to create safe and inspiring yoga classes but deepen your own personal practice as well.
What You will Learn:
Yoga Philosophy and Its Application to Our Daily Life
Yoga Anatomy and Its Application to Yoga Asanas
Yoga Asanas (The Alignments, Contraindications and How to Get into Each Pose and Teach Them Safely)
Finding Your Yoga Voice
Creating Your Own Sequences in a Fun, Safe, and Dynamic Practicing Style
Sample Daily Schedule:
A Sample Schedule (Tentative)
| | |
| --- | --- |
| 08.30AM – 12.00PM | Class Time/ Practise |
| 12.00PM – 01.00PM | Lunch Break |
| 01.00PM – 06.00PM | Lecture/ Group Discussion |
Mark Scodellaro
ERYT 200 hours
Mark first introduction to Ashtanga Yoga at the Ashtanga Yoga Center of Melbourne is where his true yoga identity started to take shape, however, it wasn't until Mark moved to Bangkok and completed his Yoga Alliance Teacher Training in 2006 that he decided it was time to share his passion with students.Mark has had the opportunity to study with a variety of teachers worldwide; those teachers include Paddy McGrath, Hemma Venkatesh, Ajay Kumar, and Bo Srey, and they all have had a supreme influence over him. Mark's classes are challenging, yet lighthearted, with a focus on transformation. Mark would like to share the same vitality, happiness, and passion with his students the same way he has cultivated in his own experiences every time he practices yoga.
Naw Teeraprasert
ERYT-200 hours
Naw has a background in Industrial and Graphic Design. Because of her job, she has lived her life in a perplex world of commercial art in New York, Bangkok and Prague for more than 10 years. Since 2006, Yoga has become her de-stress remedy while living her hectic life traveling and living around the world.
Naw's true journey began in 2010 while earning her 200-RYT from Yoga Alliance with her respective guru, Michel Bersnard. He guided her through Ashtanga and Mysore practice. From then on, it was crystal clear that her self-search was over. Her commitment of learning, practicing and teaching yoga has evolved through the great guidance of many of her admirable teachers, Nancy Gilgoff, Richard Freeman and Matthew Sweeney.
Yoga has truly transformed Naw's life completely in so many ways and she cannot wait to share that experience with her students.
---
Training Location
Relax, Refresh and Rejuvenate on the Peaceful & Beach
at D Varee Resort Mai Khao Beach, Phuket, Thailand
A sneak peek at the venue for Lullaby's Intensive 1-month Yoga Teacher Training Course! See how you will be surrounded by such beautiful nature and staying at this comfortable 5-star accommodation, DVaree Mai Khao Beach, a luxury resort right in the heart of Phuket but still secluded enough for practicing yoga.
Mai Khao Beach is situated on the northwest coast of Phuket. This 11km-long straight beach is still blessedly undeveloped as it is part of a national park. The sand of Mai Khao Beach – the name of which translates as "white wood" – is possibly the coarsest of any on Phuket, but is also practically deserted a lot of the time, making it possible to walk for kilometres without seeing a single other person.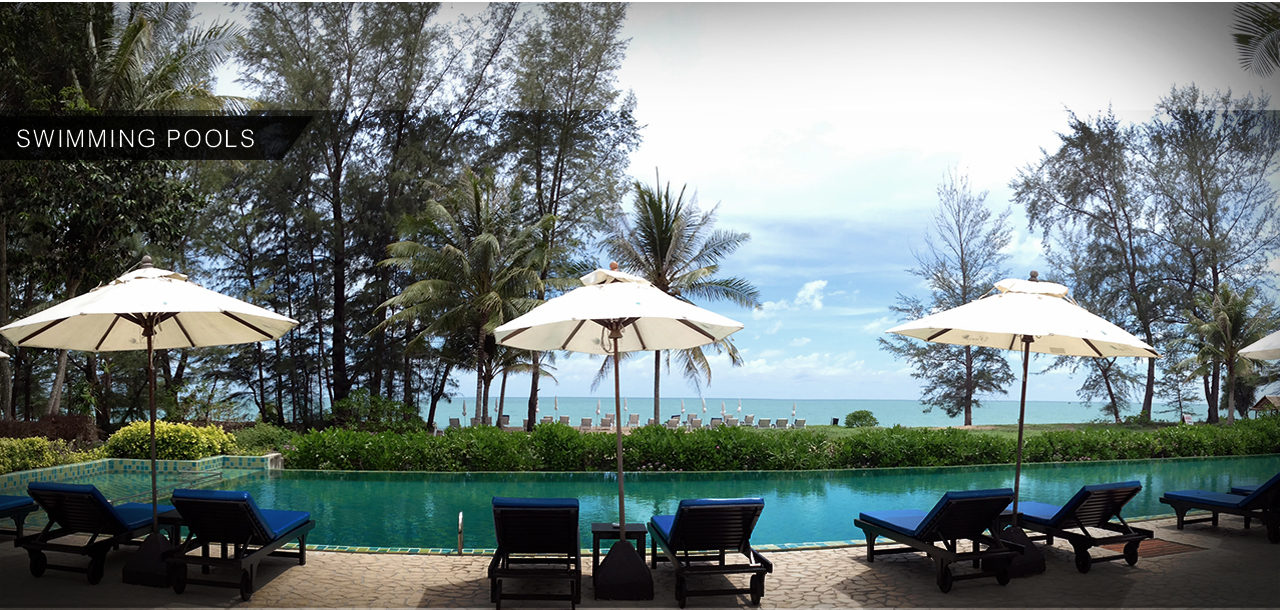 Food: We offer 3 freshly prepared meals a day, plus healthy hand-picked fruits and vegetables, along with refreshing beverages. You can select either vegetarian or non-vegetarian food, depending on your choice; however, we highly recommend the vegetarian option to maximize your health benefits in this retreat. If you are usually a meat eater, this retreat could be a great time for you to give your digestive system a rest.
MASSAGE: Massage is offered at an additional cost. On the first day of retreat, an 'appointment' schedule will be made available, and you can schedule yourself an appointment. Length of massage can vary from an hour to 2 hours (with price dependent on length of treatment). Styles of massage available will be Thai & Aromatherapy massage (vary depending on the masseurs available).
---
Tuition
Lullaby Yoga Teacher Training 200 Hours
| | |
| --- | --- |
| Course Tuition: | 235,000THB or 7,830USD |
| Early Bird Special:  | 185,000THB  or 6,170USD |
Course FeesPackage Includes:
Training Manual
Accommodation at D Varee Resort Mai Khao, Phuket, Thailand (Standard Shared Room)
Vegan/Non-Vegan 3 meals a day